Bella Sveglia!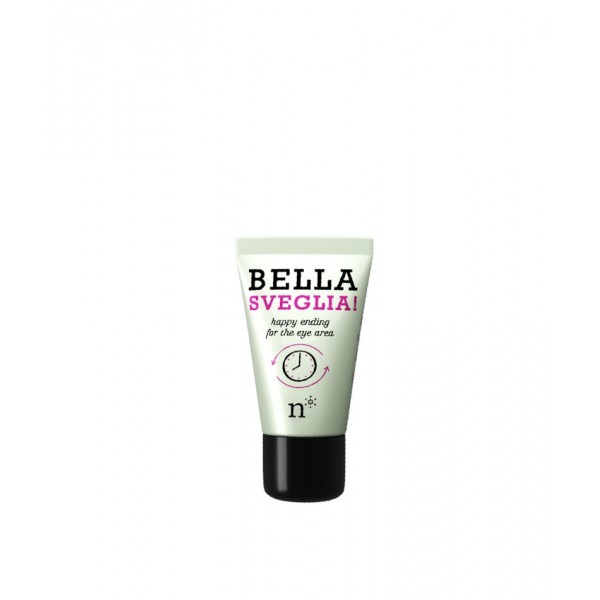 Sleeping beauty? Never more!
Bella Sveglia is your fairy tale eye contour cream packed with everything you need to overcome the effects of tiredness:
Hyaluronic Acid: a precious help to keep your skin young and healthy by reinforcing its natural defence mechanism. It also improves your skin suppleness and elasticity.
Shea Butter: the ultimate hydrating skin-protector.
Chlorella Extract: a natural ingredient that improves lymphatic drainage, significantly reducing dark circles under your eyes, Chlorella Vulgaris is a green micro-algae that increases the production of collagen and elastin, at the same fighting puffiness and deep bags.
Jojoba Oil: a moisturizing oil that will improve skin elasticity.
Rice Bran Oil: natural antiaging ally that leaves your skin smooth and silky soft.
Vitamin E: well-known for its antioxidant properties, this vitamin is your knight in shining armour against those pesky free radicals attacking your skin.
Mineral pigments: a pinch of mineral light perfect to minimize fine lines and wrinkles and that will prep your skin for makeup.
Apply Bella Sveglia with light tapping motions on the clean and dry eye contour area: you will need less than a drop!
Prince Charming not included.