HAIR&BEARD CONDITIONING BALM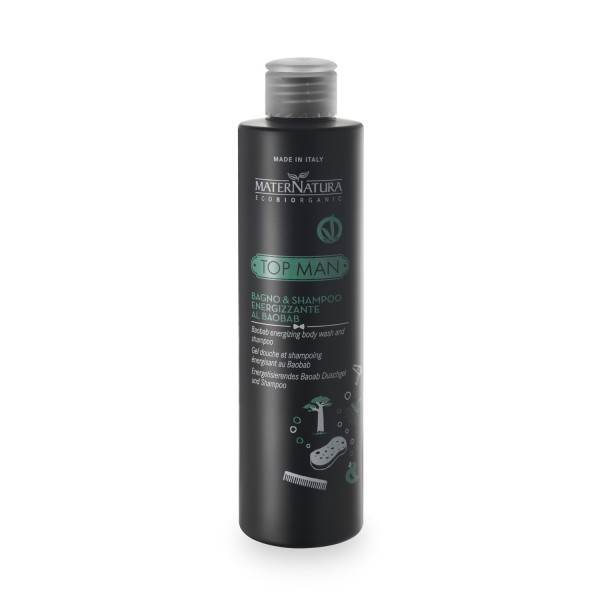 PRODUCT DESCRIPTION
A nourishing and restructuring hair and beard balm. Ideal for all types of hair and if you are wondering how to transform a bristly beard into a soft and full beard this balm is the solution. A special conditioning agent of vegetable origin, known for its high detangling power and softening effect, will surprise you for its revitalising effect on frizzy and curly hair that gets easily knotted. Laurel oil, in synergy with mint, juniper, eucalyptus and nettle, strengthens hair fibre by nourishing it and making it more vigorous. Their action is also beneficial for the skin thanks to their soothing, sebum balancing and anti-dandruff properties. They relieve irritations, redness, itchiness and dryness. This balm carries out an intelligent conditioning action on hair and beard, reducing porosity and dryness.
Use: After shampooing, apply for a few minutes on wet hair and beard for a softness effect, then, rinse thoroughly. Warnings: skin cosmetic for external use only. Only apply to unblemished skin. Avoid eye contact. In case of accidental contact, rinse with water. Keep out of the reach of children. Do not expose to sunlight. Store at room temperature.
Oil from the seeds of Moringa Oleifera tree. This oil is an emulsifier and anti-static agent with excellent detangling properties. It reduces static charges leaving hair easy to comb and with volume.
Laurus nobilis leaf oil. The vitamin C contained in laurel provides this plant with remarkable antioxidant properties: in fact, it fights the action of free radicals and early ageing. In addition, it fights hair loss and it is very useful for seborrhoea, dandruff and oily hair. It stimulates microcirculation favouring tissue oxygenation and nourishment.
Eucalyptus globulus leaf extract (*). Eucalyptus is useful for oily skin and complexion. It has antiseptic and refreshing properties thanks also to its balsamic fragrance. It has a toning action on tissues: it stimulates blood circulation and restores skin elasticity, leaving a pleasant fresh feeling.
Juniperus communis fruit extract (*). One of the main properties of Juniper is its powerful detoxifying action which is excellent to promote drainage and the elimination of catabolites in the cells (toxins). Juniper essential oil stimulates lymphatic circulation and activates blood circulation. It is also known for its sebum balancing action.
Mentha piperita (Peppermint) extract (*). It is extracted from the leaves and flowering tips of Mentha piperita. Peppermint oil has a fresh fragrance of menthol and a pungent taste which is followed by a fresh feeling. It soothes itchiness, relieves irritations and inflammation and has remarkable refreshing, toning, and purifying properties, as well as a pleasant fragrance.
Urtica dioica (Nettle) leaf extract (*). Nettle leaf extract. Nettle is rich in vitamins and minerals and is useful in case of acne, eczema, dermatitis, weak nails and hair. It is widely used in cosmetics to tone skin and to fight dandruff and hair loss.
Ingredients: Aqua [Water], Cetearyl alcohol, Behenamidopropyl dimethylamine, Laurus nobilis leaf oil, Eucalyptus globulus leaf extract (*), Juniperus communis fruit extract (*), Mentha piperita (Peppermint) extract (*), Urtica dioica (Nettle) leaf extract (*), Glycerin, Benzyl alcohol, Lactic acid, Parfum [Fragrance], Sodium benzoate, Sodium dehydroacetate, Hexyl cinnamal, Coumarin, Linalool, Hydroxyisohexyl 3-cyclohexene carboxaldehyde, Geraniol, Citronellol, Eugenol, Limonene. *from Organic Agriculture