TULSI -BASILIC SANTO, acne, antifungal, antiseptic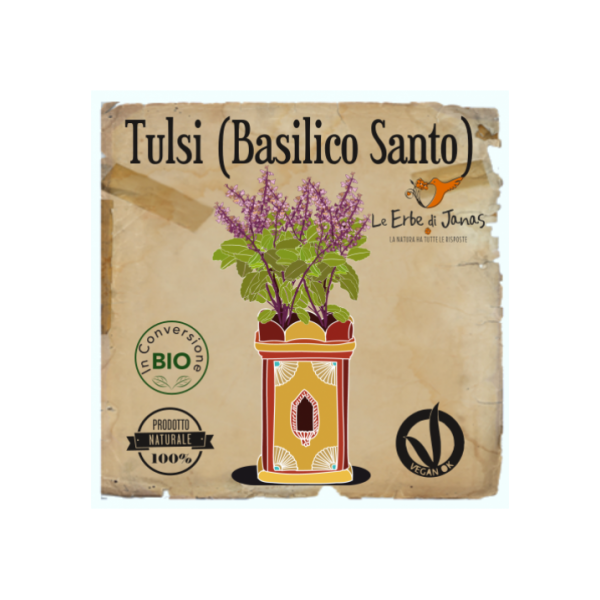 Ingredients: Ocimum santum
Packaging: double vacuum pack
Certifications: Vegan ok - Biological in conversion
EXTERNAL USE
Tulsi or Holy Basil, is known in Ayurveda as a plant with remarkable healing properties. It is a purifying plant, especially of blood, and has, moreover, antiseptic properties.
Tulsi powder is useful for all types of skin and skin disorders: ringworm, rash, scabies, eczema, acne, small wounds, itching, scalp irritation, infections, oily scalp.
In skin care, tulsi is effective in removing stains, acne, and removing deep dirt.
Moisturizes and opaquises skins tending to fat, and is excellent for preparing the skin for makeup.
N.B. DO NOT USE ON THE CAPELLUTO LEATHER BY THE DIFFICULT RINSE.
FOR ALL USES (INCLUDING FACE MASKS) MAKE AN INFUSION (OBVIOUSLY FILTERED THE EVERYTHING) AND USE IT AT THE PLACE OF WATER MIXING WITH OTHER HERBS AND / OR GHASSOUL.