ARITHA (REETHA) - NOCE DEL SAPONE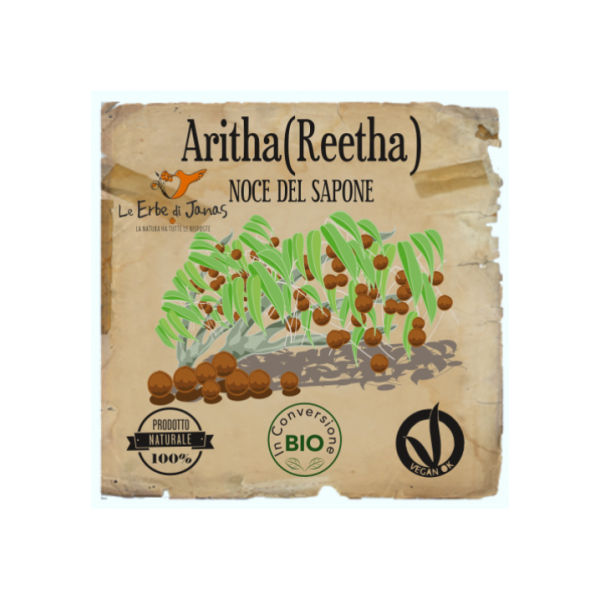 Ingredients: Sapindus trifoliatus fruit
Packaging: double vacuum pack
Certifications: Vegan ok
EXTERNAL USE
Aritha is the soap nut that for some years we have found in organic and ecological shops.
It is completely pulverized for sale, excellent for making a paste for hair washing along with Ghassoul and Shikakai and of course also other herbs added as desired.
This nut is known for its cleansing properties. It is also recommended for washing the skin, cleans the pores and improves the grain.
It can be used for washing silk and delicate wool garments.
HOW TO USE
Mix the powder with boiling water until you get the consistency of a yoghurt. Preparing a mix with Shikakai, Ghassoul, Sidr, Kapoor, Nagar Motha, you can create a personalized Powder Shampoo. Cover the container and allow to stand for 20 minutes.
Apply the paste to dry or slightly damp skin. Massage with light circular movements. Apply what remains even on the lengths. Leave on for 5 to 10 minutes.
As a face mask, it is advisable to mix it with Argille and other Herbs. the shutter speed is 10/15 minutes.
As a light face cleanser, massage lightly with fingertips and rinse.
Herbs can be used in synergy with each other for a complete and personalized treatment.