INDIGO BLACK HENNE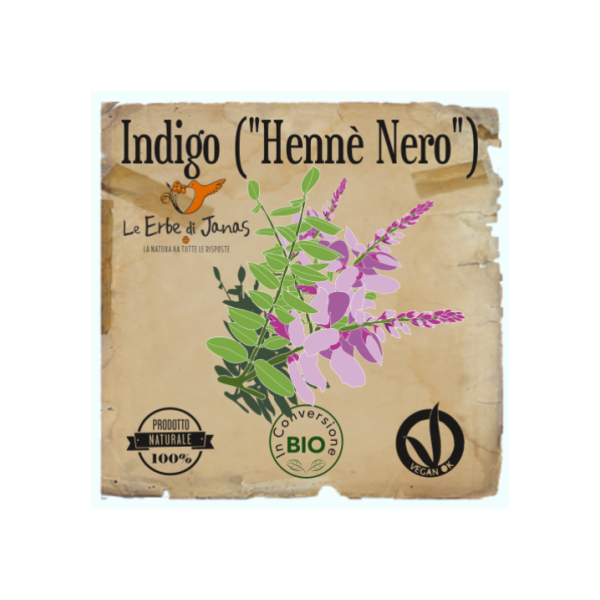 Ingredients: Indigofera tinctoria
Shades: Dark Brown / Black
Blond hair has to do indigo twice or first red henna and then indigo.
The white hair must first make the red henna and then the indigo (or mix of Indigo and other dyeing Herbs) to obtain a homogeneous Black.
Indigotine content:
Packaging: double vacuum pack
Certifications: Vegan Ok - Biological in Conversion
EXTERNAL USE
Note: do not use on natural or bleached light blond hair. Do not make discolorations on colored hair with Indigo.
In this product there is no PPD (para-phenylenediamine), the basic substance of many black henna that can be found on the market used for hair dyeing and for tattoos that are often done on the beach. This is an allergic substance, registered in the ministerial register of substances dangerous and harmful to the body and the environment.
The quality of this product is the result of careful selection, Love and Passion.
the powder is very fine, light green, with a characteristic smell.
The paste that is obtained is creamy, soft, soft, without grains of sand. It rinses like a normal dye, as there is no sand and coarse fibers that are anchored to the hair.
PLEASE TEST IT FIRST!
Indigo is obtained by fermenting the leaves of the Indigofera tinctoria, dried and then carefully pulverized.
The molecule responsible for staining is indigotin. This molecule binds to keratin, the protein of the hair. The Indigo, therefore, does not penetrate the hair like the chemical shades, but it binds to the scales. In this way, not only protects the hair, but volumizes by increasing the diameter of the stem.
The foliage is more voluminous, luminous and protected from external agents.
Mixing Indigo to Henna in varying percentages will allow to obtain tones from light brown to dark brown, chocolate and mahogany.
HOW TO USE: prepare the right amount of powder with warm water, obtain the consistency of a yoghurt, wait 10-15 minutes. Apply to perfectly clean hair from roots to lengths. Leave it in place for 1/2 hours. Rinse thoroughly and make a light and diluted Shampoo.