ROBBIA red henne ,cherry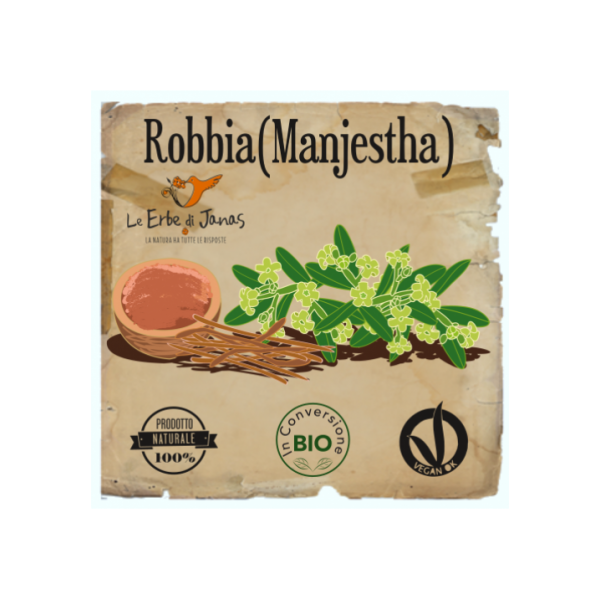 Ingredients: Rubia cordifolia root powder
Packaging: double vacuum pack
Certifications: Vegan ok - Organic in conversion
EXTERNAL USE
Note: the Robbia proposed here is the Rubia cordifolia and not the Rubia tincoria considered toxic, the use of which is not admitted as a supplement and as a cosmetic.
La Robbia is a dyeing plant that colors red, also known as Garanza. Added to the henna it intensifies the color turning it to intense cherry tones.
In Ayurveda it is known with the name Manjistha, it favors the healing of skin tissues damaged by lesions or infections. It detoxifies and nourishes at the same time. This herb also offers help with pruritus from ezcema, psoriasis, dermatitis, vitiligo and acne.
Manjistha powder is commonly used to help lighten dark skin spots and other types of discoloration.
Use manjistha powder in combination with Damascene Rose powder to make a healing and refreshing pack.
Avoid contact with eyes and mouth.