CURCUMA dyestuff, acne, antirrudh, antioxidant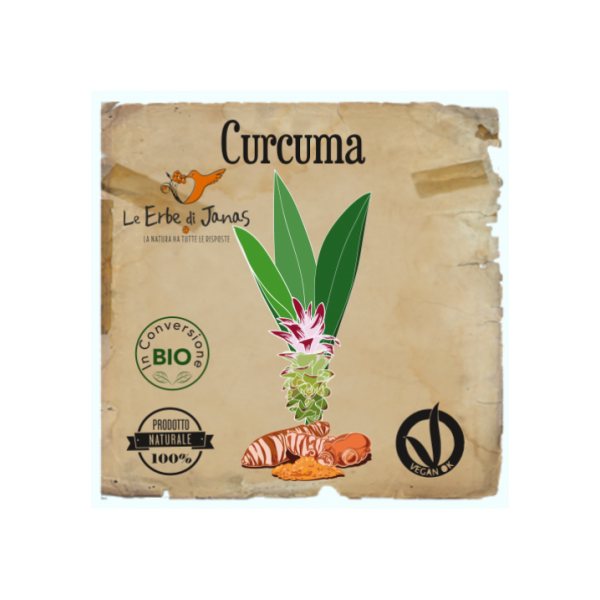 Ingredients: Curcuma longa root powder
Shades: Yellow
Packaging: double vacuum pack
Certifications: Vegan Ok - Biological in Conversion
EXTERNAL USE
N.B. do not apply with Indigo or Katam and do not apply if the hair still has residues of these two herbs, you risk unpleasant green shades (Yellow + Blue = Green). Do not use on bleached hair, with streaks and sunstrokes.
Washing with turmeric improves skin complexion and also reduces hair growth on the body
Turmeric is useful for the treatment of eczema, psoriasis and acne and is a powerful anti-wrinkle because of its strong antioxidant action. It is eminent for the accelerated healing of wounds.
For hair is used for the treatment of dandruff, as a dye and growth stimulator, the mechanism of action seems to be an acceleration of blood circulation with increased nourishment to hair follicles.
As hair dye it is recommended to blonde hair and very light brown to get blond, golden or warm tones. It is used in combination with henna to obtain very warm coppery tones or with cassia to revive blond tones.
On the skin of the face, use carefully and in very small quantities to avoid unsightly yellow color changes. If used to wash the body, there are no problems because the duration of the application has shorter times than a face mask.
HOW TO USE
Mix the Turmeric with the mix of selected herbs with boiling water until you get to the consistency of a yoghurt. Cover the container and allow to stand for 20 minutes.
Apply the paste to dry or slightly damp skin. Massage with light circular movements. Apply what remains even on the lengths. Leave on for 20 to 50 minutes, 1/3 hours if the mix is ​​dyeing. Rinse thoroughly and make a light and diluted Shampoo.
As a face mask, it is advisable to mix it with Argille and other Herbs. the shutter speed is 10/15 minutes.
Herbs can be used in synergy with each other for a complete and personalized treatment.